sunderland News

Alan Pardew's headbutt on Hull midfielder David Meyler dominated the back pages last week, but the player seems to have taken it rather well! Meyler scored in Hull's 3-0 win over Sunderland in the FA Cup quarter-final today and he made light of the situation with a cheeky headbutt celebration: Commentator Conor McNamara took the […]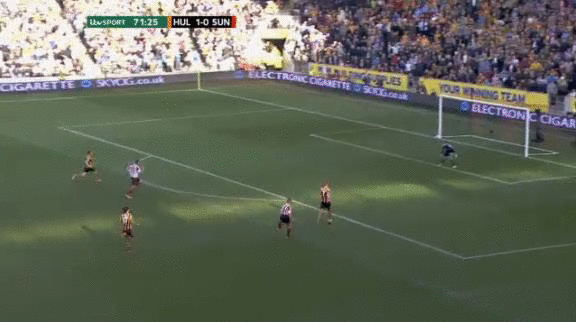 Brendan Rodgers has highlighted the loan spells of Fabio Borini and Suso as positives for both players' development. After struggling to make an impact at Anfield during his first season in 2012/13 following a £10.5 million move from Roma, Borini, 22, has spent a successful season on loan at Sunderland. The Italian forward has scored key goals for the Black Cats, including one to give them the lead in last Sunday's League Cup final at Wembley.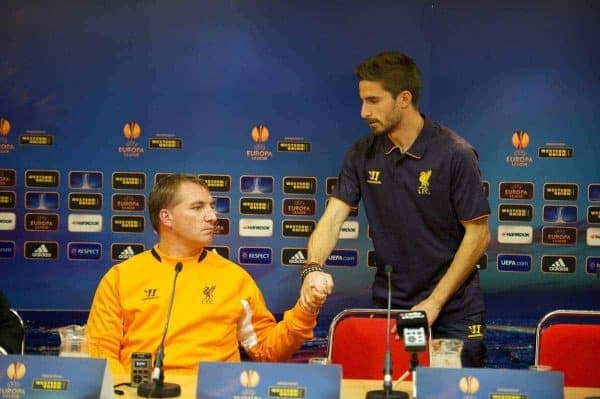 ; Liverpool Boss Brendan Rodgers believes there is a future for Fabio Borini and Suso at Liverpool after their impressive performances on  loan spell with Sunderland and Almeria. £10.5million  signing Borini who was brought  from Roma in the summer of … Continue reading →
Tigers put three past Sunderland; while Manchester City are beaten by Wigan Athletic

Steve Bruce sung the praises of Curtis Davies after Hull's FA Cup win over Sunderland today, with Davies scooping the Man of the Match award. Brucey was so impressed and high on victory that he suggested Davies could even be a dark horse for Roy Hodgon's World Cup squad.




There was a great atmosphere at the KC Stadium on Sunday as Hull brushed aside Sunderland to reach the FA Cup semi-finals. Just after the full time whistle, the FA Cup draw for the semi-finals were made and journalist Simon Peach caught the reaction from the Hull fans as they watched the draw unfold. Hull


The headline quotes Gary Bennett's verdict, not Pete Sixsmith's, on this shambolic exit from the FA Cup when there was the prospect of another Wembley visit, and surely another after that (we'd have played Sheffield United in the semi). Sixer's customary seven-word snap judgement – see below – is hardly more flattering. We can salvage